Tree-pit Surface System
A continuous hard standing finish with increased porosity which allows water to run through to tree roots. Installed at 50 and 75mm thick it has a seamless decorative finish for communal space and pathways without the need for changing colour or materiality around the major soft landscaped areas and street trees.
Soft Play Surface System
A seamless, granulated rubber flooring system which is bound by polyurethane resin. Ideal for kids playground areas, swimming pool surrounds and sports surfaces.
Our resin system is cheaper than block paving!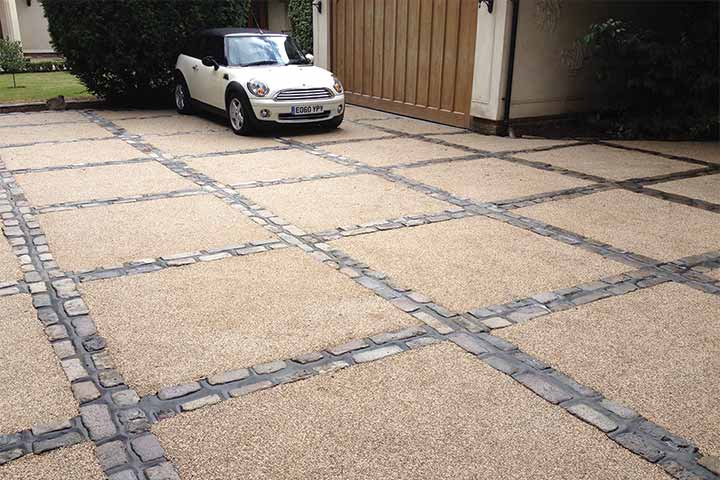 Driveways
Our resin bound driveway system is durable, easy to maintain, permeable and weed free.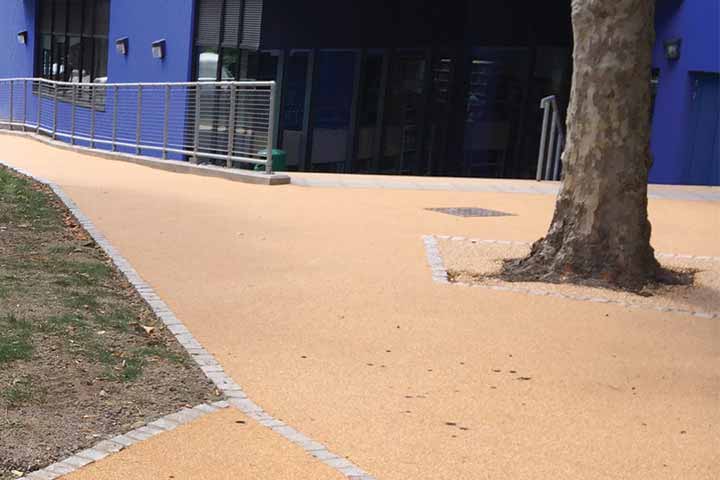 Pathways
Our pathways are the perfect for those requiring a weed and puddle free low maintenance solution.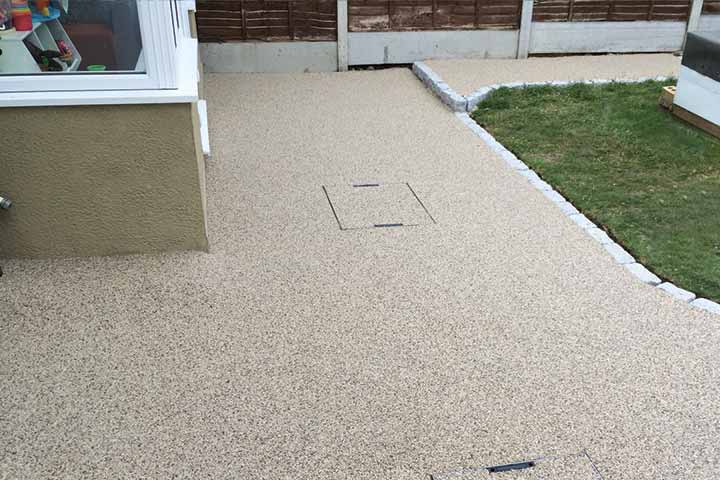 Patios
Give your patio a new lease of life with our easy to install system, no more weeds or puddles.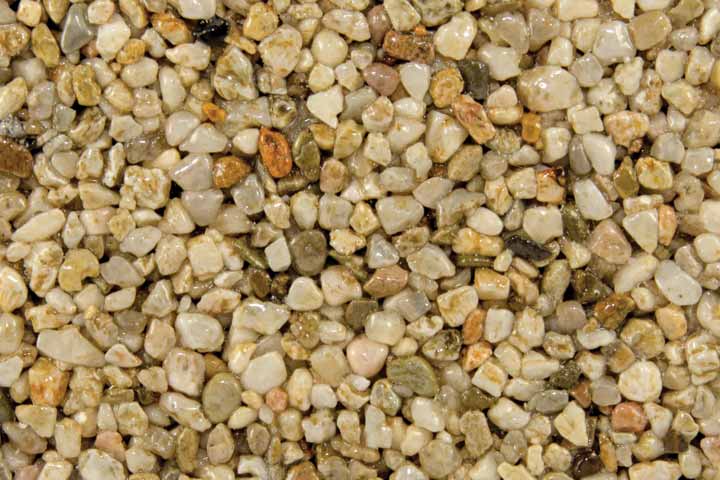 Colours
Wide range of contemporary colours and textures to suit most design requirements.
All works completed in three days and I'm very pleased with their workmanship and customer care. Superb job!